Job Opportunities
ISF (International School of Flanders) International Daycare is recruiting in Tervuren and Waterloo: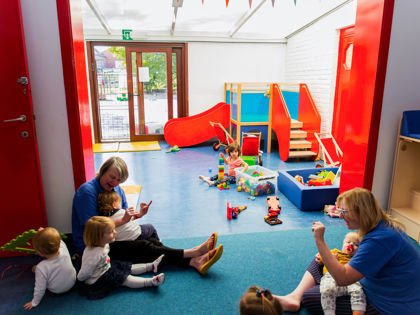 Tervuren:
Part-time and Full-time Daycare staff/carers

Additional Substitute Daycare staff/carers
Waterloo:
Additional Substitute Daycare staff/carers
ISF Daycare is a multilingual environment, and we focus on English, French and Dutch.
The successful candidate must speak at least one of these languages fluently. Dutch is required, if not a native speaker, candidates must have started learning Dutch to qualify for consideration. Experience is preferred, and references are essential.
If you are interested in applying, please send your CV and cover letter to:
ISF Tervuren: o.mcloughlin@isftervuren.org
ISF Waterloo: n.jaatinen@isfwaterloo.org
Volunteers and Internships
At ISF Tervuren, selected volunteers and student interns can be a welcome resource, complementing teachers and support staff's work. If you are interested in volunteering or completing your teaching placement, please email the Head of School.
Data protection
All personal information received will be treated in compliance with the 1998 Data Protection Act. We may keep CVs on file for future vacancies. If you do not wish your personal data to be held, please state this in writing when applying for a position.