ISF Waterloo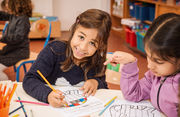 ISF (International School of Flanders) Waterloo International School offers children between 2 ½ -18 years of age an international education taught in the English language. Our community is truly international and we embrace individual differences, cultures and religions, fostering in the students attitudes of understanding, cooperation, honesty and respect.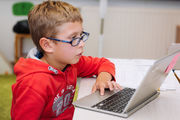 We believe that building a child's self-esteem and confidence is paramount. Our small class sizes provide a safe, loving and secure teaching environment where children receive individual attention and enjoy learning through exploration and discovery.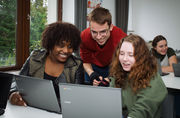 ISF Waterloo delivers internationally accredited programmes which fulfill the requirements of the UK National Curriculum. Alongside our UK National Curriculum Literacy and Numeracy programmes we also offer the IPC (International Primary Curriculum). ISF Waterloo provides an exciting environment and creative teaching which, coupled with an active learning approach, ensures an outstanding learning journey. Small class sizes, no larger than 18, ensure personalised learning with high quality teachers in each class and specialists leading French, Music and EAL programmes. Afterschool care and bus services are also available.