School Staff

Órla Mc Loughlin - Head of School
I am originally from Ireland and I have been living in Belgium for 18 years. I have over 20 years of teaching experience in both Ireland and Belgium and in the last 6 years I have worked in leadership positions. I am co-founder and leader of Belgium's first GEG (Google Educators Group) and I am the Chair of PHLG (Primary Heads Leadership Group) for Benelux.
---

Angela Phanopoulos - School Administrator
Originally from Greece, I was born and grew up in Zambia and have been living in Belgium for over 30 years. I have a scientific research background and first joined the school community as a parent many years ago. As part of the admin team, I enjoy the daily contact with our multinational families and pupils, as well as looking after the staff team.
---

Sara Hoff - Pre-School Teacher
I am originally from the UK. I have over 25 years teaching experience in a range of schools in the UK, Germany, USA and now Belgium. I am passionate about teaching and aim to inspire a love of learning. I enjoy cycling, travelling to new places and long walks with my family and dog.
---

Deborah Dodd - Year 2 Teacher
I am from British Columbia, Canada, and I have been living in Belgium for one year. I have over twelve years of teaching experience from schools in Canada and the UK. ISF is a wonderful school with so much positive energy! I enjoy an array of outdoor activities, yoga, cooking and travelling with my family.
---

Toby Willis - Pre-Primary Teacher
I am from Bath in the UK and have been living in Belgium for one year. I previously taught in a school in Bristol for 6 years and I am enjoying the different challenge of teaching in an international school. Being from Bath I enjoy rugby, visiting new places, good food and the odd long walk!
---

Caroline Gill - Deputy Head and Year 5 & 6 Teacher
I am now a Belgian citizen but originally come from Yorkshire in the UK. I have 32 years of teaching experience in both the UK and in Belgium. I have a passionate interest in ecology and gardening. I love art and I am currently completing a 6 year long printing class at the academie in Leuven.
---

Henna Huotari - Year 1 Teacher
My name is Henna and I come from Finland. I have a Masters degree in primary education and languages and I moved to Belgium in January 2019. I've always loved learning languages and taken part in several intercultural experiences abroad. Teaching in an international school and working with children from all over the world is a very inspiring opportunity to me. In my past time I enjoy spending time in nature, reading and being creative by making things such as cakes and crafts. I love to do these things also together with my pupils and look forward to bringing a little Nordic twist to ISF!
---

Alison Godwin - Year 3 & 4 Teacher
I trained to become a primary school teacher in the north of England and then began my teaching career at a small primary school where I taught a range of year groups. I worked there for three years before moving to Basel, Switzerland, which was where I first experienced teaching in an international environment. My family and I then moved to Belgium and we have been here for two years, teaching for one year so far at ISF Tervuren.
---
Laurence Peetermans - French Teacher

I come from Belgium near Waterloo. I studied journalism and communication at ULB (master degree at University of Brussels) and after my studies I was very interested by teaching and continued my education to teach French as a foreign language. I have recently worked in a international IB school for 3 years. I am very passionate about my job
---

Tahlia de Corso - Music Teacher
Originally from Australia, I moved over to Belgium 5 years ago. Holding a Masters degree in Music performance and a diploma in education I spend my time doing different musical activities - teaching, performing, and conducting a choir. I am passionate about transmitting my love for music to young students and am happy to be teaching at ISF.
---

Jen Gregory - EAL Teacher
I am a Primary trained teacher from England and I have enjoyed teaching in various contexts over the past 15 years, including working with street children in Uganda. I relish my role as the EAL teacher; I am recurrently amazed and inspired by the eagerness and progress demonstrated by the children that I am privileged to teach. I have 3 children at ISF Tervuren as well as a husband who gets involved in football coaching and assemblies. We all love being part of this incredibly special school community.
---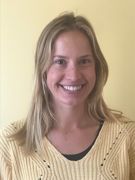 Dorine Ionita - Dutch Teacher
Born and raised in Belgium with family in Romania, I always had a big interest in multicultural environments. After teaching PE and French as as a volunteer in Colombia, I studied for my Bachelor of Early Childhood Education in Mechelen. During this course I experienced the Belgian curriculum in Early Years. At ISF I will be teaching Dutch in the Pre-school and taking care of the After School Club. I look forward to introducing the children to the Dutch language through games and fun activities.