Key Facts
ISF (International School of Flanders) Tervuren is an international primary school in the Commune/Gemeente of Tervuren near Brussels, Belgium. The school has served expatriate families and their young children in the Tervuren area for over 40 years.
We hold prized accreditations with the Council of British International School and the Association of British Schools Overseas.
Our school is officially rated as an excellent school which provides an outstanding quality of education and care'.
Small classes, no larger than 18, ensure personalised learning with highly qualified teachers in each class and specialists leading the French and Music programmes.
We are a Google School, and all of our staff are Google Certified.
We offer English, French and Dutch.
We seek to develop a passion for life long learning in every child attending the school.
We offer Early Years, which meets the needs of children aged 2.5 and 4 years in Pre-School and Pre-Primary classes, followed by our Primary School comprising Years 1 – 6, which meets the needs of children aged 5 – 11 years.
ORIGINS OF OUR SCHOOL
Originally founded in 1975 as "British Primary", the school has a rich history, spanning over 40 years, serving the international community around Brussels. British Primary always had a reputation for offering excellent English-language education for primary school children.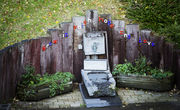 In 2006, the school was renamed St Paul's British Primary School and served the community for a further ten years, continuing excellent care and education standards.
In March 2017, St Paul's joined forces with ISF (International School of Flanders). This exciting initiative combined both schools' strengths to provide high quality, innovative, and durable international education for our students. In August 2017, St Paul's was again renamed ISF Tervuren International School, presenting a clear identity for both schools.