Daily Routine
School hours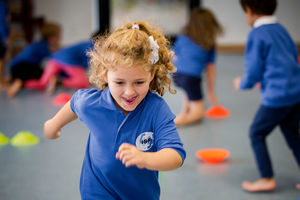 Primary School 9:00 – 15:30 every day
Early Years
8:55 – 12:15 - Mornings only
8:55 – 15:30 - Full Day
Pre-School and Pre-Primary students finish at 12:15 every Wednesday
Breaks: Early Years and Primary
Mornings: 10:30 – 11:00
Lunchtimes: 12:30 – 13:30
Before and After School Care – this is at additional cost – contact school office for more information.
Mornings: 7:45 – 8:45 Monday- Friday
Afternoons: 15:30 – 17:30 Monday, Tuesday, Thursday and Friday
On Wednesdays after school clubs runs from 12:30 – 17:30
Dress Code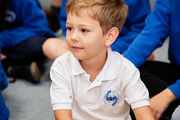 ISF (International School of Flanders) Tervuren does not have a compulsory school uniform. The school provides students with an ISF Tervuren t-shirt for Sport lessons – additional clothing must be provided by parents. A set of additional items of school wear bearing the ISF logo (polo shirts, sweatshirts, fleeces) are given to each child on entry to the school and parents can purchase more items if needed.
Lunches and Food
ISF Tervuren promotes healthy eating!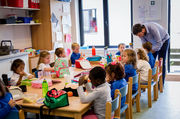 Students should bring a snack for the mid-morning break and a lunch. Lunches are eaten in the lunchroom.
ISF Tervuren is a NO NUT school as we have students and teachers with serious nut allergies.