Primary School
Lower Primary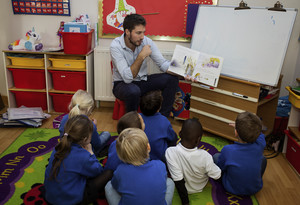 In Lower Primary, we focus on a wide variety of learning activities and students develop through each stage at their own pace. Our small class sizes allow for individualised learning and personal attention from the teacher. As students develop, their work becomes more structured without losing the element of fun.
Upper Primary
In Upper Primary, our students are encouraged to develop at their own pace and to challenge themselves and realise their full potential. We individualise our programs to cater for differing abilities and potential, and through our active learning strategies, students are taught to take ownership of their own learning and reflect on their progress.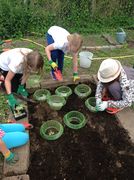 All Students from Year 1 - 6 take part in our WOW Wednesday Program. Through this program students experience different areas of Creative Arts in mixed aged groups. Working on projects using different media, students develop their social, emotional, communication and problem solving skills, they work as a team, forming new friendships with students from different age groups. The program runs every Wednesday afternoon throughout the school year.
Our international teaching staff, are highly motivated and have a broad spectrum of teaching experience.
International Primary Curriculum

IPC encourages students to develop the ability to learn and acquire the skills required to become life-long learners. It is an international, thematic based program and students complete six IPC Units (themes) each year. The following subjects are covered in IPC:
Art, Geography, History, ICT Technology, Language Arts, Mathematics, Music, Sport, Science, Society
Alongside the International Primary Curriculum we also run literacy and numeracy programmes, developed in the UK and aligned with our international curriculum.
Specialist Subjects
The following Specialist Subjects are also taken every week:
French
Music
Sport /Physical Education ("PE")
Library
Technology
Pastoral care is a vital part of our school ethos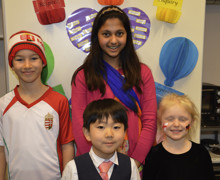 We encourage students to be respectful, confident, responsible and have a clear sense of our core values, attitudes and beliefs. Primary students attend weekly assemblies where a wide variety of topics are discussed and a sense of 'family' is created to encourage students of all ages and cultures to come together and work as a team. Assemblies celebrate school life, academic effort and achievement. Students receive awards for their academic and personal performance and each term a class has the opportunity to showcase their classwork.
Additional Support Services:
ISF Tervuren offers Additional English as a special provision for students whose mother tongue or first academic language is not English. Learning support is also offered to students with learning difficulties. At an additional cost we have an Occupational Therapist available on site; testing and therapy can be organised during and after school. Students with specific learning difficulties may also qualify for the support of an IILP (International Individual Learning Plan)