Mission and Values
We believe in giving every child who comes to our school the best possible start in life.
OUR MOTTO
To give 'the best possible start in life' to every child who comes to our school.
OUR VALUES
We are all: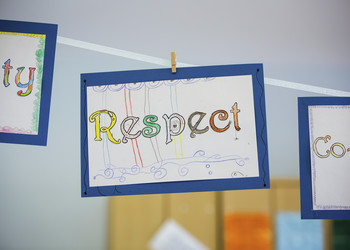 Individuals, Students, Friends.
We always Treat Everyone Respectfully.
Our Values Unite us:
We accept Responsibility,
We give Encouragement,
We Nurture one another.
We are all ISF TERVUREN (International School of Flanders)
OUR MISSION
To ignite a passion for life-long learning and an acceptance of collective responsibility among all members of our school community.
To develop adaptable world citizens, confident in their abilities, sensitive to their communities, responsible to their families, and effective in their endeavours.
To provide a secure, inclusive, and comprehensive learning environment, accountable to students and to parents, which equips each student to achieve their potential by pursuing an internationally accredited education.
To empower our colleagues to be inspirational role models, committed to our school values, and professionally fulfilled.
To enhance our resources through durable and constructive partnerships across our wider educational, cultural, and corporate community.