Global Citizenship
At ISF, we live by our motto. We are 'Rich in Diversity, United by Values'. Our school community represents over 52 different nationalities, and this diversity brings enormous benefits to our school and encourages our students to look at the broader, global world with curiosity.
Our mission is to develop 'adaptable, responsible and effective world citizens'. Our Global Citizenship Diploma programme is one of the initiatives we employ to help us achieve this goal. Our programme is based on Oxfam's Education for Global Citizenship and was developed to encourage our students to develop the knowledge, skills, attitudes, values and competencies that they need in this ever-changing world. Global Citizenship at ISF also enriches the children's daily learning through cross-curricular connections and helps them develop their critical thinking, sense of social justice and responsibility.
ISF has adopted the CIS (Council of International Schools) definition of Global Citizenship, and students develop their skills in seven different areas in an age-appropriate way: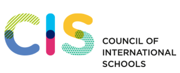 Ethics - research about, discussion of, and action related to issues of the principle of personal, local, and global importance

Diversity - the understanding of and respect for the similarities and differences of a range of individuals and peoples

Global Issues - the understanding of multiple perspectives of local and global events and issues

Communication - the development of fluency in multiple languages, including mother tongues, used to communicate within and across cultures

Service - the development of understanding, skills and dispositions to serve the local and global community through engagement in meaningful service-learning

Leadership - the acquisition and refinement of the skills of leading and following within different cultural contexts

Sustainable Lifestyle - a personal commitment to a lifestyle that supports local and global sustainability displayed through example and advocacy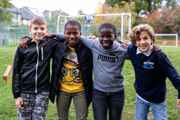 Students from Pre-School to A-Level have their Global Citizenship Passport, and they work throughout the year to earn stamps in their passport as they complete activities and show understanding and competency in the seven areas. Their progress is celebrated at our monthly assemblies, and our students are always very proud to share their achievements with their peers.
The ISF community is very proud of this programme and the benefits that it brings to our school. Our students have embraced this initiative and are becoming increasingly aware of what it takes to become a true Global Citizen in the 21st century.