ISF Active English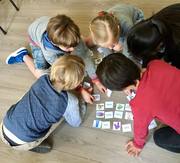 ISF (International School of Flanders) Active English vzw was established in 2013 with the aim of offering Flemish education in the English language at a cost which is affordable to everyone. We truly believe that learning a language, especially English, at an early stage in childhood will give children a genuine advantage in life and make them open world citizens who respect and value other individuals and cultures.
We have successfully run our after-school English programme at local Antwerp primary schools for five years now. Our main programme is built around topics in English that link to the World Orientation Programme in Flemish Schools. We also offer a creative programme which includes Art, Music, Drama and Sports. This is taught only in English.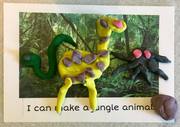 After two years of learning English, our most advanced groups can be entered for the Cambridge Young Learner's examination. This is a worldwide, recognised certification that defines the student's level in both spoken and written English. May 2016 saw our second group of twenty-seven students all successfully completing the Cambridge Starters/Movers examinations.

Our classes are taught by professional English teachers. Communication with parents is seen as of prime importance. Parents receive a regular update from the teacher and children receive a progress report twice a year. Individual Parent contact sessions are held twice a year.
Listen here to an interview given to Radio X-Brussels in March 2014 about the work of ISF Educational Trust: ISF Trust on the radio: the ISF Active English Project

Contact: rosie.bass@isf-active-english.be
Follow us on Facebook @ISFActiveEnglish