Welcome from the Head of Campus
Welcome to ISF (International School of Flanders) Tervuren International School; our school offers children from 2.5 - 11 years of age an outstanding English language education.

We are highly regarded in the community and hold prized accreditations with COBIS(Council of British International Schools). We are officially rated as "…an excellent school. It provides a high quality of education and outstanding care for its pupils."

We are also a member of CIS (Council of International Schools)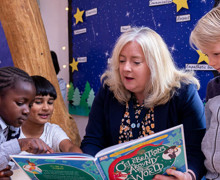 . During the most recent visit, the evaluator said: "ISF is a small school punching above its weight class, operating in a highly professional manner."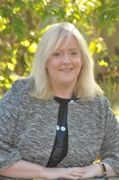 We believe in giving the best possible start in school life to all of our students. Our strong school values unite us. We are committed to developing every child's uniqueness whilst nurturing enthusiasm for life-long learning through creative teaching methods and our active learning approach. Our small class sizes allow teachers to provide excellent care and attention to each student, individualising learning to suit our student's abilities. Our dedicated staff provide a safe and secure environment for learning, ensuring that all of our students reach their full potential.
Our goal is to develop the whole child, focussing not only on academics but also on developing their self-esteem, confidence, creativity, honesty, integrity and respect.
Community is also essential to us at ISF Tervuren, and we strive to create a home from home for our international families. We maintain strong relationships with our parents, fostering good partnerships between the school and home. We also have strong links to our local community, taking part in many community events and hosting many local clubs, exposing our families to their host country's culture and encouraging them to embrace what their local community has to offer them.
I encourage you to come and visit us and see for yourself first-hand the nurturing environment we provide for our students. I would be delighted to meet you and offer you a tour of our school.
Órla Mc Loughlin
Head of Campus
To make an appointment, please contact us.