Governing Body
As a Belgian not-for-profit association, ISF (International School of Flanders) Tervuren is managed by a Board of Directors with in depth experience in International Education and strategy including broad business management and personal development skills.
The Board is advised by an IT & Change Management professional, an international strategic Corporate Affairs expert and by the Head of School, Mrs Belinda Yates.
Meet the Board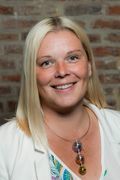 Kaisa Sorjonen – Board Chair / Finance & Legal Director
Kaisa has been a Board Director of ISF since 2013 and was appointed as a Board Chair in January 2020. She is also in charge of Finance and Legal matters in the school. She acts as a director of ISF International Daycare and Rainbows vzw, overseeing ISF's co-investment in two international day-care creches in Antwerp.
In 2010, after ten years at Euroclear Bank in Brussels in various management roles, Kaisa became Business Manager at Antwerp British School, with responsibility for Finance, Business, HR, Marketing and Facilities. With her partner, she owns Navitas Group and in January 2013 launched 'Food for Kidz', providing healthy meals for crèches, primary and secondary schools in the Antwerp area.
Kaisa holds a Bachelor's degree in International Business Management and is currently studying for a Masters in HR at the University of Salford in Manchester UK. She is fluent in Finnish, English and Dutch, and has two children.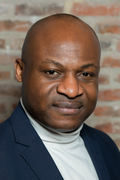 Pastor Mike Nwanegbo – Parent Director
Mike is a pastor, author, motivational speaker, and recording artist. As a young man Mike was a powerful and skilful footballer, and played semi-professionally in Belgium between 1992-95.
In 2002, Mike was sent from England to lead the RCCG New Life Assembly church in Antwerp, and to co-ordinate the Belgian Mission of the Redeemed Christian Church of God, a Pentecostal church established in 130 countries.
New Life Assembly is a family and international parish with over 19 nationalities aimed at giving new life to people through the preaching of the Christian gospel, and is now one of the biggest churches in Belgium.
A graduate of the University of Port Harcourt, Nigeria, and also of the Continental Theological Seminary in Brussels, Mike is married to Pastor Boma Nwanegbo and they are blessed with three lovely girls. A board member of ISF Trust since 2009, Mike moved his daughters to our school in September 2013. He is therefore also the Parent Representative on the board.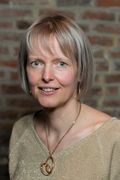 Rianne Vandersteegen-Buist - Board Director
Rianne previously worked as a registered nurse in Holland. In 2005 she started a Daycare in Antwerp and followed with a second one in 2013 with the assistance of ISF Trust.
In 2016 Rianne assisted ISF Waterloo in establishing ISF International Daycare in Waterloo and the following year in Tervuren.
Rianne is an active member in the Local Consultation Childcare in Antwerp. She is a graduate of Leiden University and holds her MA in Developmental and Educational Psychology.
Rianne is married to Louis Vandersteegen and they have two children and two foster children all of whom enjoy going to ISF Waterloo.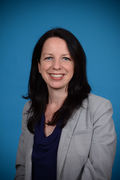 Belinda Yates- Board Advisor
Belinda is the Head of School at ISF Waterloo and has over 25 years experience working in Education in both Australia and Belgium. Belinda has a passion for integrating technology in schools and co-founded and continues to lead the Google Education Group for schools in Belgium. In 2015, she received an award for Outstanding Project Management Skills from the Project Management Institute of Belgium for delivering 'Project Ignition', the Google for Education transformation programme and in 2017 participated in the prestigious 'High Performance Leadership Programme' at Oxford University Business School.
Belinda is a graduate of Deakin University, Australia and is fluent in English and Dutch. She is married with two teenage children.
To contact the Board directly please send an email to: board@isftervuren.org